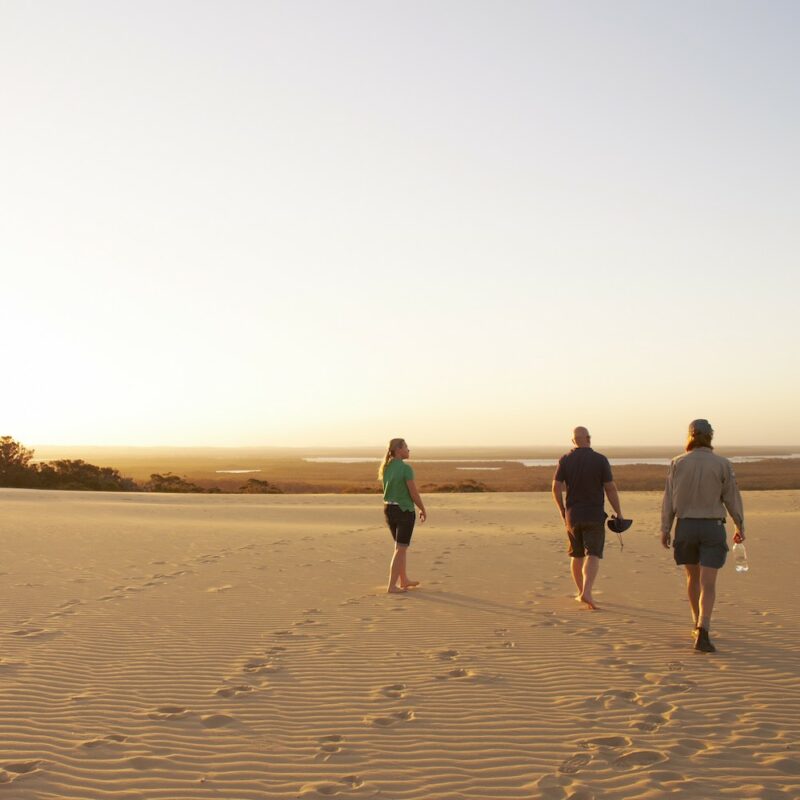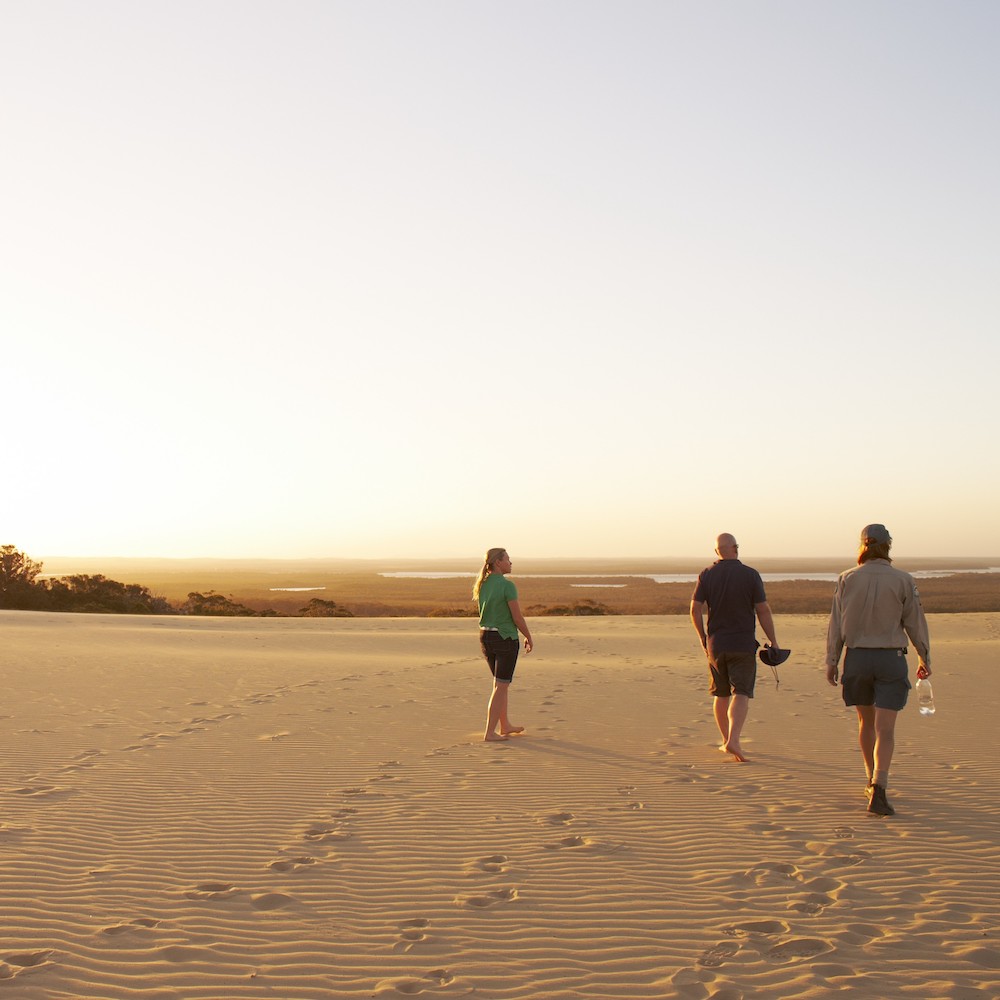 Real Aussie Says
Take two action packed days to visit Fraser Island on our fun guided tour to see Lake Mckenzie, Maheno Shipwreck, Indian Head and Eli Creek.
2 Day K'Gari Fraser Island Tour from Rainbow Beach
A great way to see the highlights Fraser Island from Rainbow Beach staying at Eurong Beach Resort on Fraser Island in comfortable lodge accommodation.
So many highlights on our 2 day Fraser Island tour from Rainbow Beach.
The local Butchulla custodians call Fraser Island "K'gari", which means paradise. And paradise it is!
One of the best spots on Fraser Island is Lake McKenzie, the most famous of all of the Fraser Island attractions, notable for its size, its crystal clear freshwater, the surrounding pure white sand. The water is a stunning vivid blue, and the pure-silica sand is soft underfoot. The sand is so fine it is ideal for skin exfoliation. Grab a handful and give yourself a little spa treatment. The water is slightly acidic from decaying plants this limits the viability of aquatic life but in no way affects the pleasure of a well-earned swim.
Join us on this 2 days guided tour of Fraser Island to enjoy the highlights of 75 Mile Beach, Maheno Shipwreck, Indian Head, Eli Creek and Lake McKenzie in a large and comfortable 4WD vehicle.
Have a great day on Fraser Island on our 2 day tour from Rainbow Beach.
Book Now
1. How many are travelling?
2. Select a date
3. Looks awesome!!! Book it!