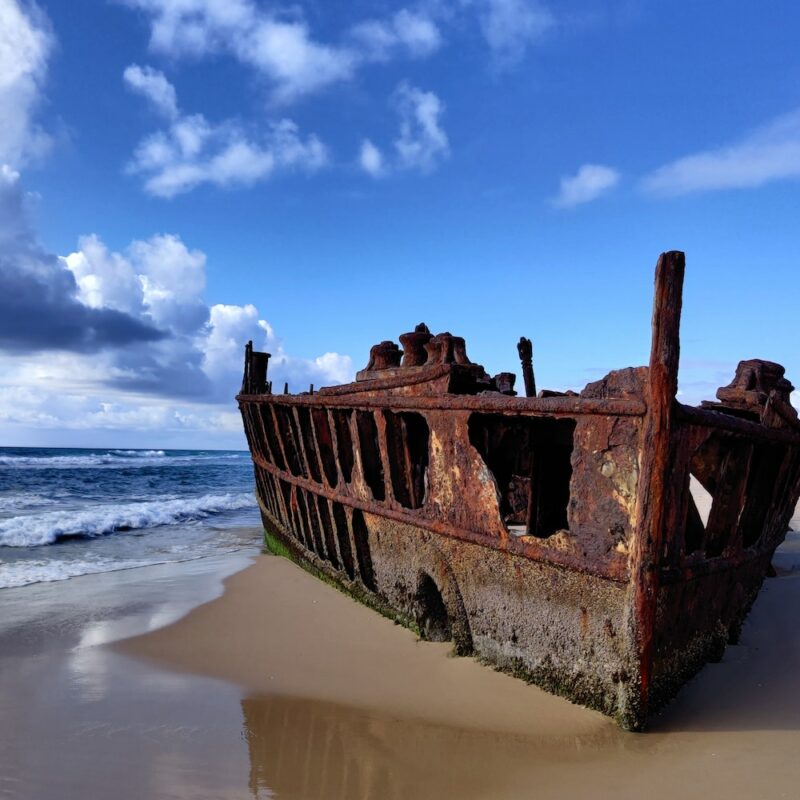 Real Aussie sagt
Pack Free Camping: This fully inclusive self-guided, supported, hike provides glamping like experience for hikers who want to enjoy the thrills of camping, without carrying a heavy backpack. This hike includes all meals, snacks, drinks and a support guide who drops equipment off and assembles tents at the camps nightly. Adventure Hiking A fully self-guided hike through diverse terrain and forest, as hikers, guide their way through some of the most iconic sights of the Fraser Island Great Walk Track. We provide 4wd transfers, hiking backpacks, and equipment. Hikers organize their own lightweight food and carry all equipment
3 Day Fraser Island Hiking
Pack-free Camping: Kgari Blue Lakes Eco Hike – 3 Days from Hervey Bay. The most affordable way to hike on Fraser Island. Self-guided hiking experience with a twist of comfort.
Enjoy our new Kgari Blue Lakes Eco Hike on Fraser Island.
Our 3 day Fraser Island Hiking package is a self-guided, supported, hike providing a glamping-like experience for you to enjoy the thrills of bush camping, without carrying a heavy backpack.
Hike pack-free along Fraser Island's Southern section of the Great Walk. Experience five of Fraser Island's most beautiful pristine freshwater lakes on this Eco Hiking Adventure.
Have a real eco-adventure on this fully supported 3 days and 2-night hike. Be transferred to the starting point of the track in comfort with a private 4wd transfer. Experience bliss in the wilderness, admiring kauri pines, staghorn, and palm lilies while walking through spectacular towering forests. Stroll along colored sand flats on Lake Boomanjin's north-western beach. Hike through scribbly gum woodland and open forests via Wongi Sandblow, with spectacular views of the Eastern Beach. Relax and swim in freshwater blue lakes with sandy beaches, including the world-famous Lake McKenzie. Meander along Wanggoolba Creek through the lush tropical rainforest, see the giant Satiny trees, and enjoy the tranquillity of this unique, magical place.
You will only carry only a small day bag while walking on the hike, making the experience more relaxed. The support guide drops off and sets up all camping equipment and helps you to prepare dinner!
"One of the most beautiful three days hiking from the lake to lake. The peaceful bush sounds and ever-changing landscapes keep you wanting more."
Buchen Sie jetzt
We can't confirm real time availability on this tour. Please enquire about this trip and we will get immediately back to you!
Unsere Reisenden kombinieren diese Reise oft mit einigen dieser Reisen:
Route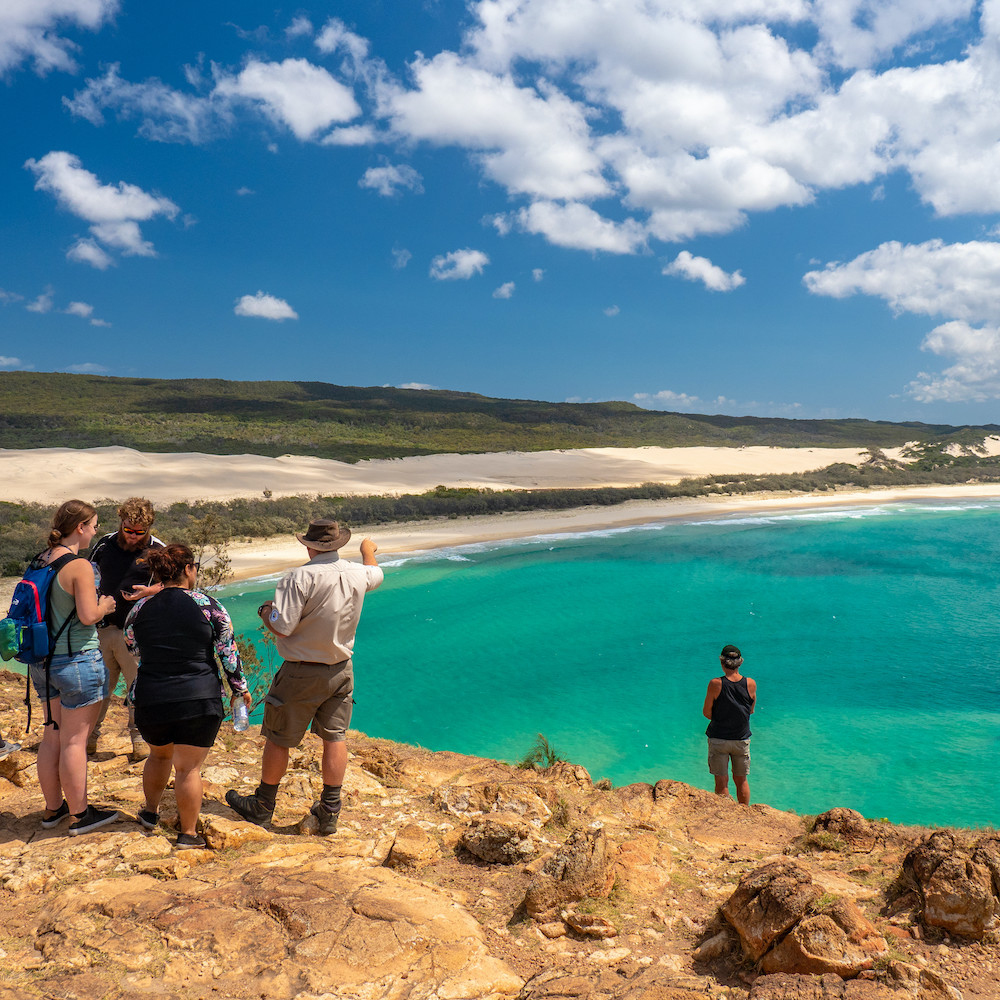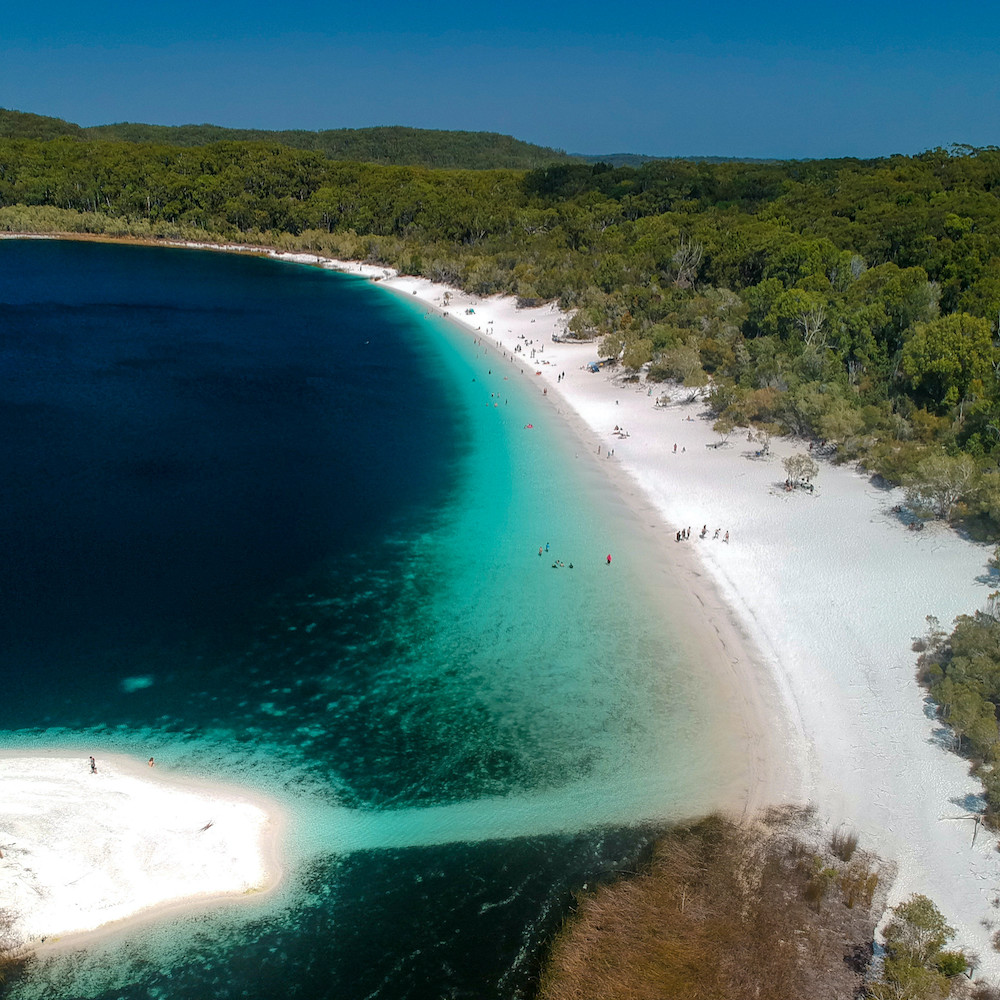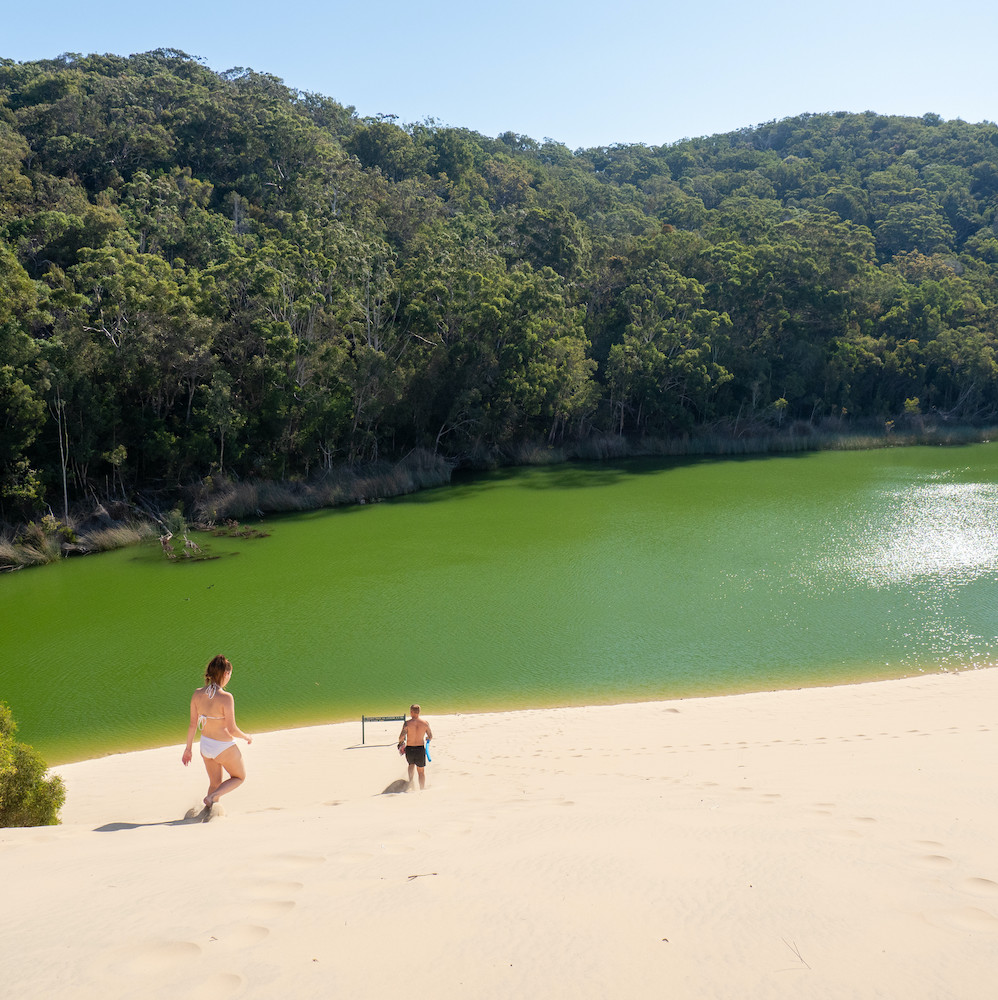 Suitable walking/ hiking shoes
Overnight bag (transferred by the guide) – this should be a small bag containing belongings you will need at the hikers camps after your day(s) of walking. This could include: sleeping bag liner, warm overnight clothes, pillow (we provide a blow up camp pillow and slip), personal belongs, pack towel (easy drying), spare change of clothes. No suitcases – soft bags only
USB Power Pack – to charge your phone or camera as there will be no access to electricity on the island
Torch – the head torch is recommended (we provide small lanterns around camp)
Day pack with essentials – you will carry this as you walk, this could include: camera, phone, swimmers/pack towel, torch, sunscreen, hat, sunglasses, insect repellent, reusable water bottle to carry water during the day approx. (1.5 ltr), or a water reservoir
Min 4 people, max 6 people per hike. If you are a solo hiker please enquire and we can book you onto a hike with others.
Fraser Island is Butchulla land and Fraser Island Hiking would like to acknowledge the Traditional Owners of K'gari (Fraser Island) and pay respect to their Elders, past and present of the land and country we are privileged to visit.