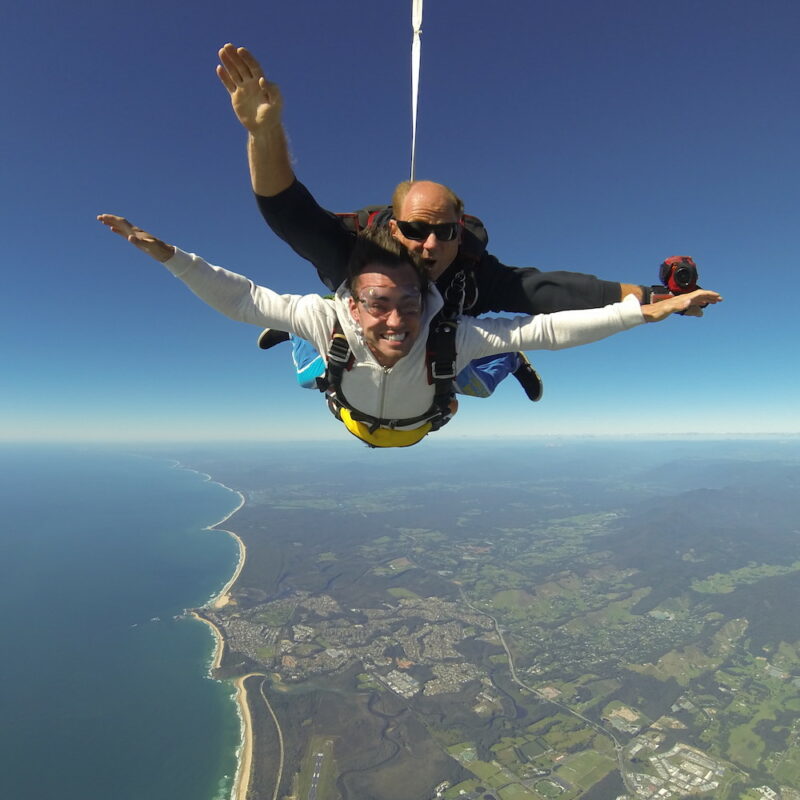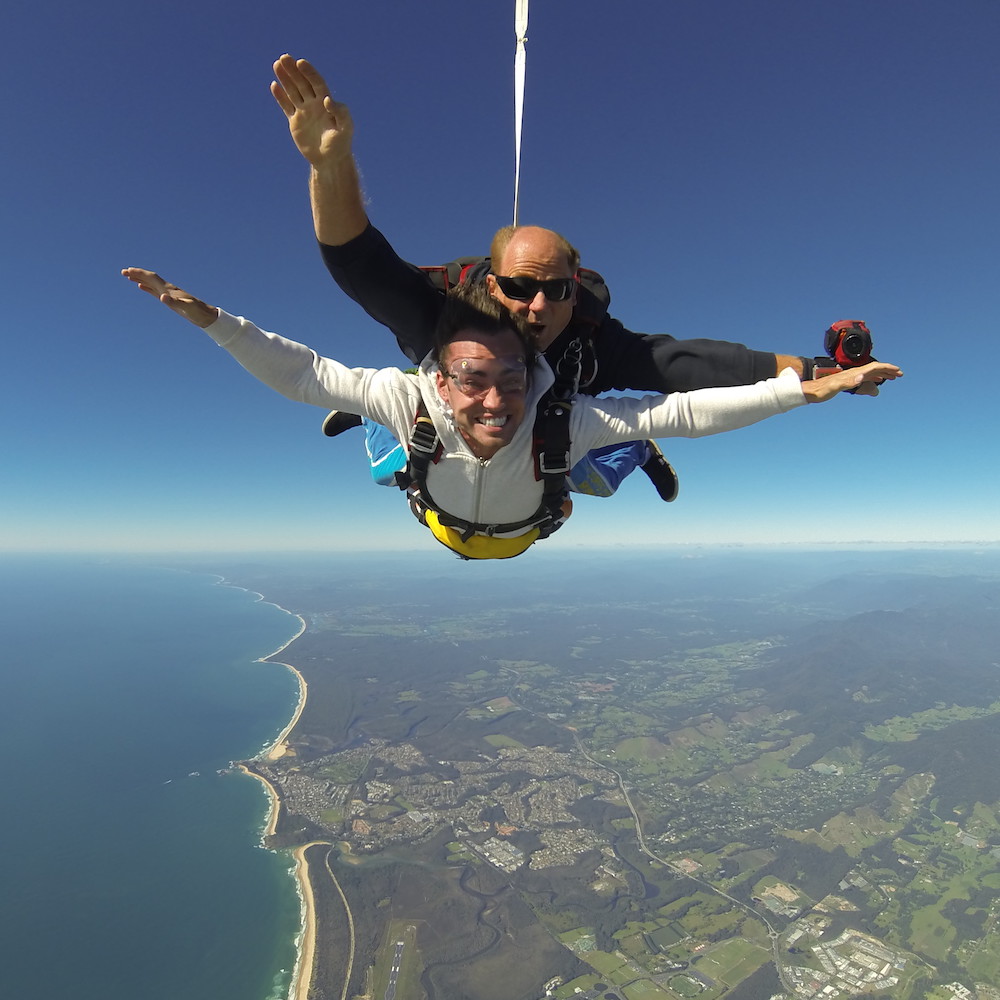 Real Aussie sagt
For an adrenaline rush like no other, skydiving is always an unforgettable experience, providing you with a thrilling opportunity to conquer your fears. Jump 15,00 feet!
Jump out of a plane over tropical Cairns from 14,000 feet strapped to an experienced parachutist for a tandem skydive to remember for the ages. Go on, you know you want to, do it!
Skydive in tropical paradise with a tandem skydive over Cairns, guaranteed to be an unforgettable lifetime experience!
Surrounded by breathtaking rainforests and the largest coral reef system in the world, our Cairns drop zone offers a warm tropical climate, spectacular views of the Great Barrier Reef, the World Heritage Rainforest and Trinity Inlet.
Jump from up to 15,000ft over Cairns, reaching speeds of up to 220km/hr for up to 60 seconds for a heart-stopping, life-changing freefall! Once the parachute opens, glide like a bird for several minutes of under canopy fun. Soak up the golden Cairns views over rainforest and reef as there is enough time to take in the experience before touching back down to reality.
Buchen Sie jetzt
We can't confirm real time availability on this tour. Please enquire about this trip and we will get immediately back to you!
Unsere Reisenden kombinieren diese Reise oft mit einigen dieser Reisen:
Comfortable clothes
Shoes that won't fly off
Confirmation voucher
Minimum age 12 years.
Maximum weight 100 to 115 kg (varies in locations). Weight surcharge applies.
Under 18 year olds require written parental/guardian consent.
Skydiving is operated subject to weather conditions.