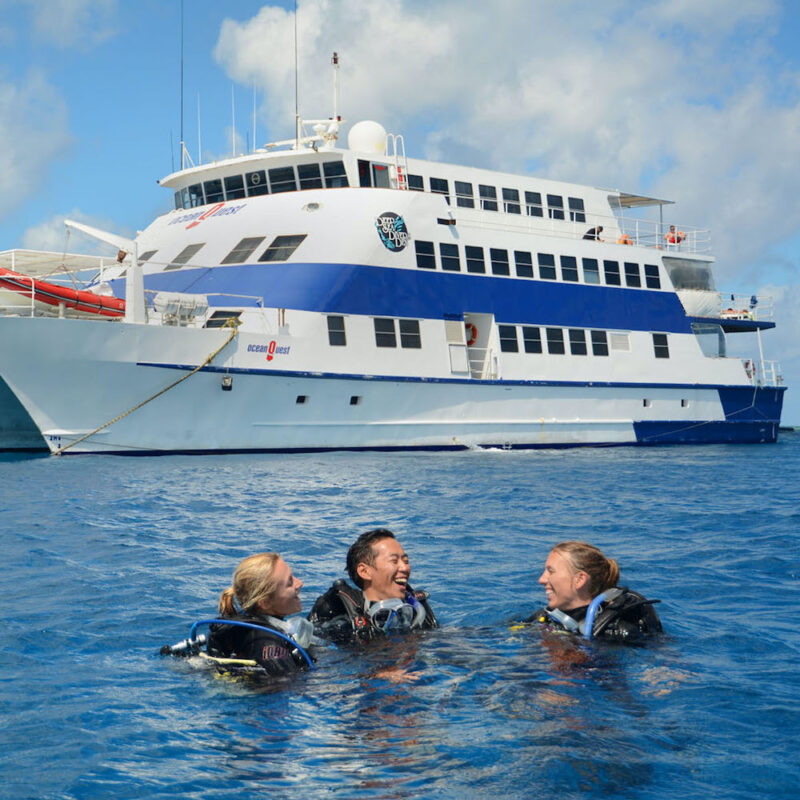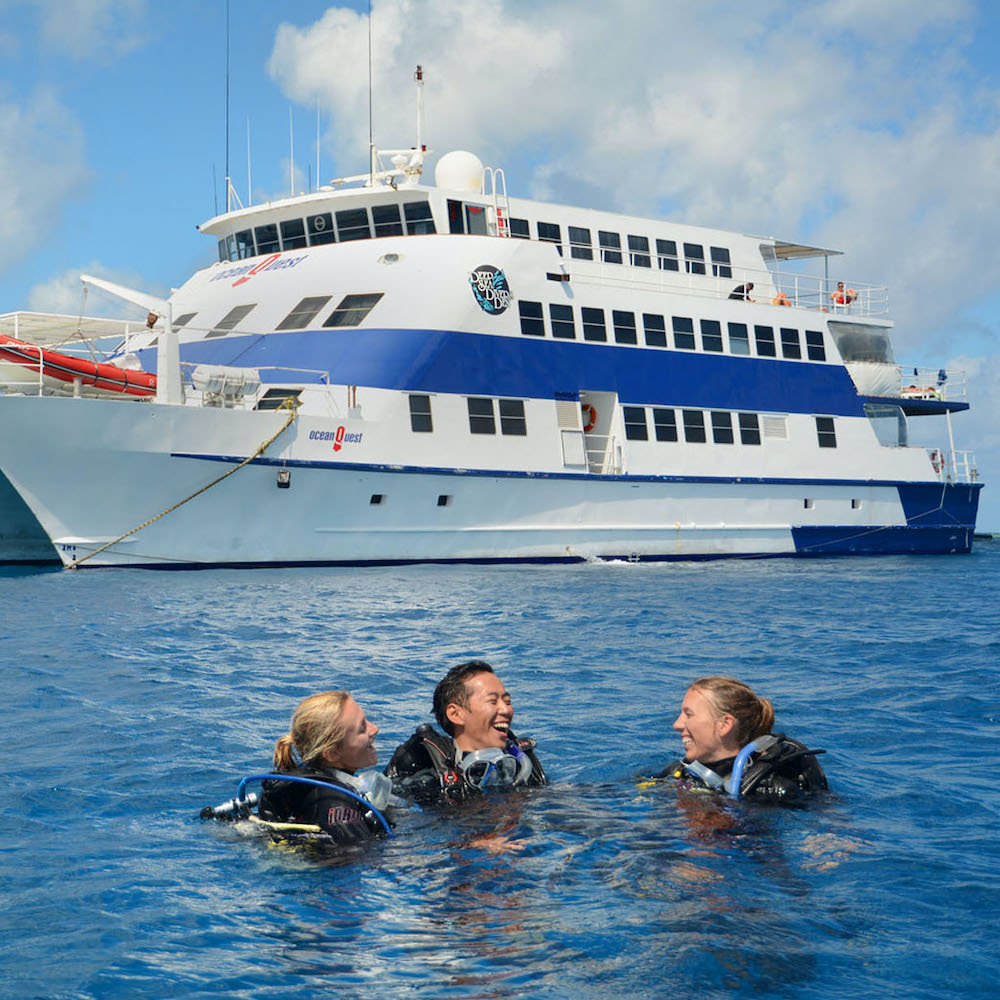 Real Aussie sagt
Snorkel or dive the Outer Great Barrier Reef, 2-night live-aboard experience, snorkellers and divers can share cabins, introductory diving possible, up to five certified dives per day, try fluoro diving. Wake up and watch the sun rise over the Great Barrier Reef!
3 Day Great Barrier Reef Liveaboard Snorkel and Dive Trip
Take some time to enjoy the Great Barrier Reef with 3 days on this live aboard dive trip from Cairns, Australia. Eat, sleep, and dive or snorkel – no need to worry about anything else.
Eat, sleep, and dive repeat on our epic Great Barrier Reef liveaboard snorkeling 3 day cruise from Cairns. Sleep overnight on the world-famous Great Barrier Reef and spend your days snorkeling or diving. Living our best superyacht lifestyle of the rich and famous!
Wake up on Australia's magnificent Great Barrier Reef aboard this 16-meter ketch that has been designed specifically for overnight live-aboard voyages to explore the outer reef locations from Cairns in Queensland Australia.
Enjoy 3 full days and 2 nights of sailing, snorkeling, and scuba diving on the Great Barrier Reef. You'll be sure to experience the best coral and marine life locations Cairns has to offer on your liveaboard dive adventure.
As Cairns snorkeling deals go this 3-day boat gives you great value for money. If you book just the snorkeling option you get to visit up to three outer reef locations per day!
Our Great Barrier Reef 3-day cruise is suitable for snorkellers, first-time intro divers or experienced divers. At night, relax in the lounge and bar. Or if you're keen for more undersea adventures, try a unique night dive experience like Sharks in the Dark or Fluoro Diving.
Make your time on our floating reef hotel truly unforgettable!
Buchen Sie jetzt
1. Wie viele reisen?
2. Wählen Sie ein Datum aus
3. Sieht großartig aus!!! Buche es!
'OceanQuest' Liveaboard
We can't confirm real time availability on this tour. Please enquire about this trip and we will get immediately back to you!
Unsere Reisenden kombinieren diese Reise oft mit einigen dieser Reisen:
Route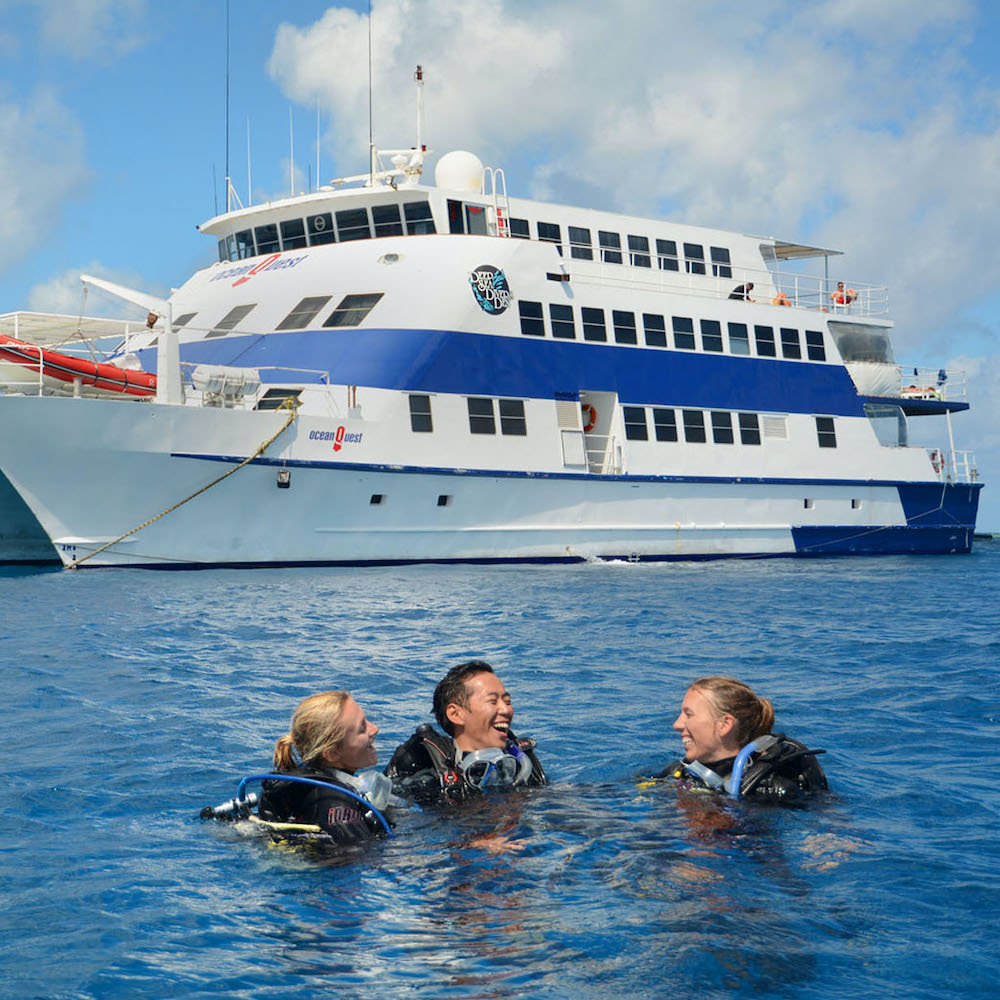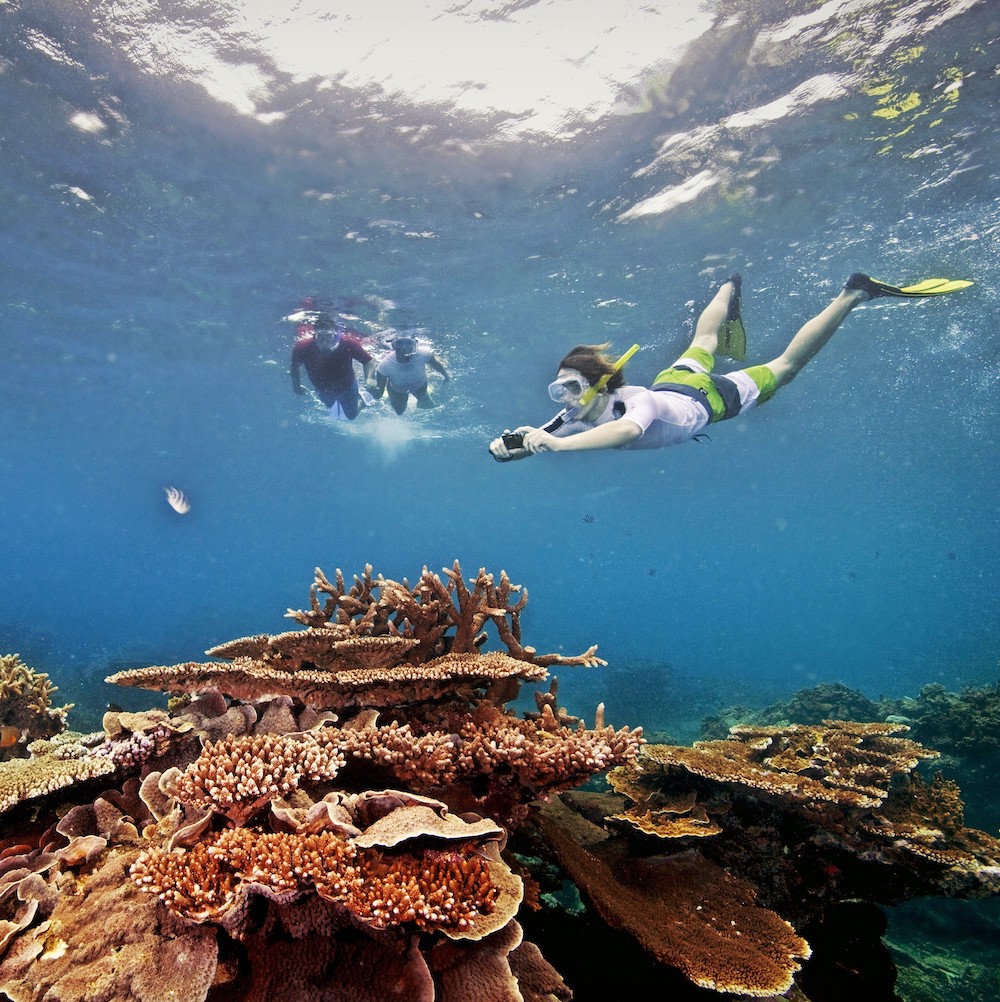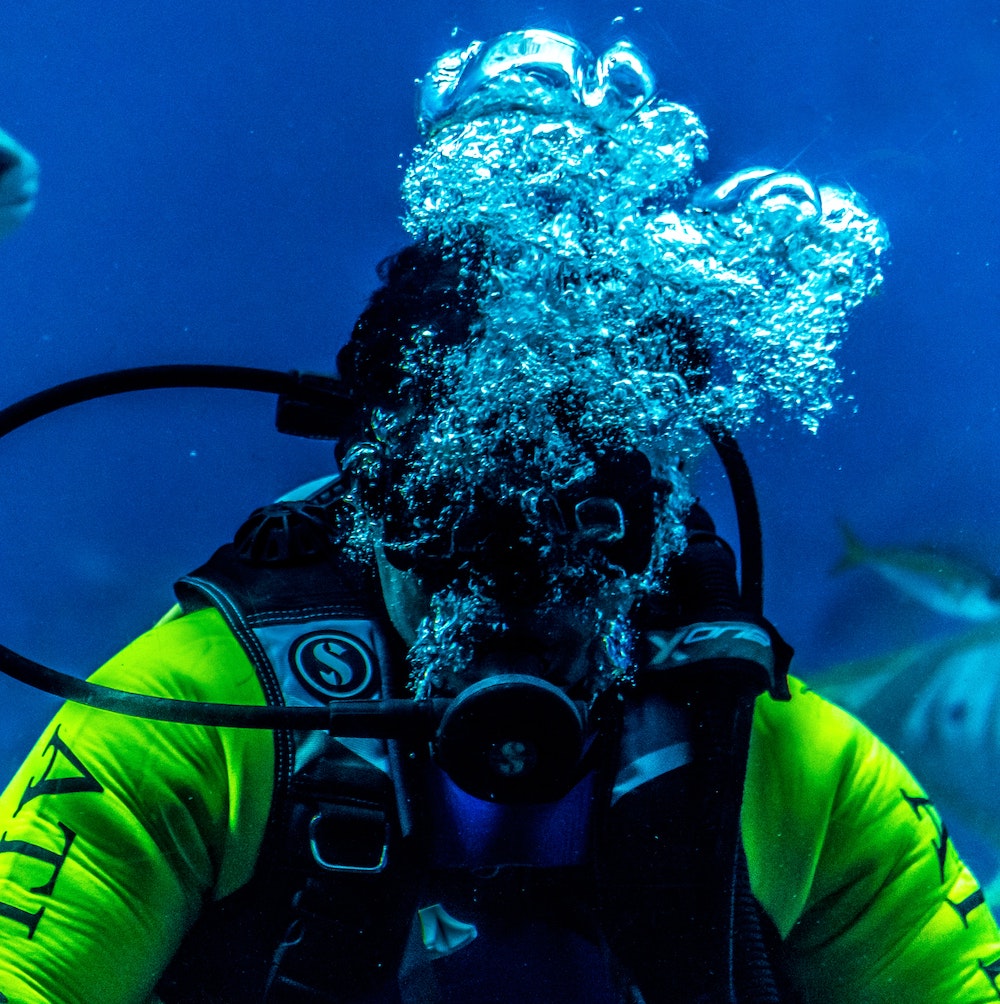 Stay in our spacious and comfortable 'home away from home' on The Great Barrier Reef
Explore the pristine underwater playground of the Great Barrier Reef
Hat
Sunscreen
Swimming gear
Sunglasses
Towel
C-cards and log books for certified divers
Introductory diver minimum age 12, certified diver minimum age 10, must be accompanied by a parent or guardian.
Dive passengers are required to complete a Student Diver Medical Declaration and hold a Dive Medical Certificate.
Live booking on this tour page is for Liveaboard (2 Nights) – Snorkel/Twin Cabin (price per person) If you would like to book our 3 days 2 night 5 dive Intro Diver package or our 3 days 2 night Certified diver package please fill out the enquiry form and we will book you in over email.
Solo passengers who book a twin cabin option will be paired in a room with another solo traveller.
Are your trips suitable for children?
Child snorkel age is 4-14. Please see below for learn to dive age restrictions. There is no minimum age restriction for travelling on vessels when accompanied by a parent or guardian, but children must remain supervised at all times if they are not undertaking a course.
Do I need to be able to swim?
As long as you're comfortable in the water, you should be able to snorkel or even do an intro dive. Before you enter the water you will fill out a form that includes information on your level of competence in the water and any medical conditions. Depending on your response, we may require that you use a flotation device while snorkelling.
Our friendly instructors will talk you through using all the equipment. If you're unsure, feel free to contact us to discuss.
Can I go on board and not snorkel or dive?
Yes, we can accommodate people who don't wish to snorkel or dive. Each of our vessels has outdoor viewing decks and air-conditioned spaces indoors.
Do you cater for special dietary requirements?
Meals on board OceanQuest are chef-prepared. As long as we are advised at time of booking we can cater to most dietary requests. Please contact us for further queries.
Where will I sleep on the boat?
Snorkel / Twin cabin is the standard option you can book live here.
Add-ons available for diving and Double bed. Please get in touch if you would like to book those.
Solo passengers who book a twin cabin option will be paired in a room with another solo traveller.