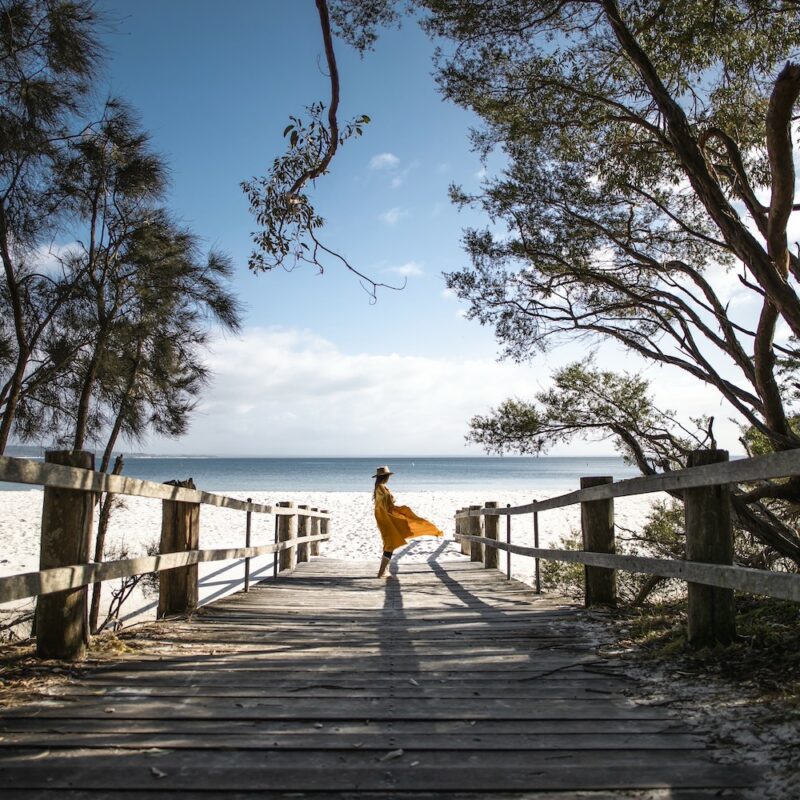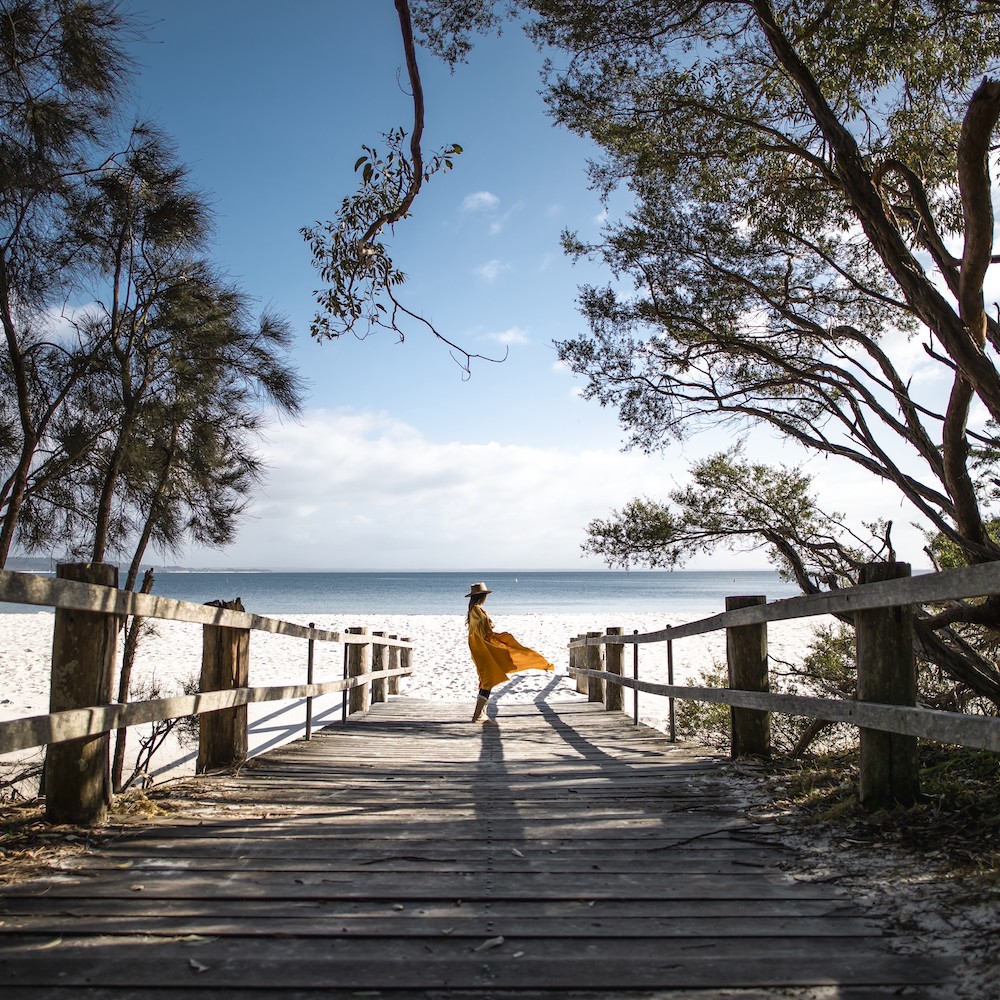 Real Aussie sagt
Jervis Bay day tour from Sydney check out stunning white sandy beaches and cruise turquoise waters on a dolphin watching tour!
1 Day Jervis Bay Day Tour
Discover Jervis Bay, the Jewel of the NSW South Coast. Visit the nationally protected marine park which is home to dolphins and marine life and see spectacular views of the coast line. This day tour starts in Sydney and takes you into the nature of New South Wales.
Our Jervis Bay tour from Sydney lets you discover the Jewel of the NSW South Coast.
Got a free Sunday during your visit to Sydney? Jump on board and come visit Jervis Bay with us.
Get out of Sydney city for a day out in the Australian countryside. Drive through the rolling hills along the South Coast and see stunning views of the coastline and numerous beaches and the heights of the mountainous Great Dividing Range. We spend our lunchtime at a local beach where you can relax on the beach or go for a swim. Join a dolphin-watching cruise and see the abundant sea life that calls the protected marine park home, before heading home and stopping at a seaside town to break up the trip.
A day out in the beautiful Jervis Bay area. Cruise among the dolphins on the bottlenose dolphin watch trip, play on stunning beaches, if you love nature and adventure, then this is the trip for you!
We travel south of Sydney to visit some of New South Wales's most unique attractions. Journey along the coastline past white sparkling beaches and the crystal clear Pacific Ocean. You will then explore Jervis Bay with your experienced local tour guide giving you all the facts about this beautiful area, keep your eyes open for great photographic moments.
Book your one-day Jervis Bay tour from Sydney today!
Buchen Sie jetzt
We can't confirm real time availability on this tour. Please enquire about this trip and we will get immediately back to you!
Unsere Reisenden kombinieren diese Reise oft mit einigen dieser Reisen:
Route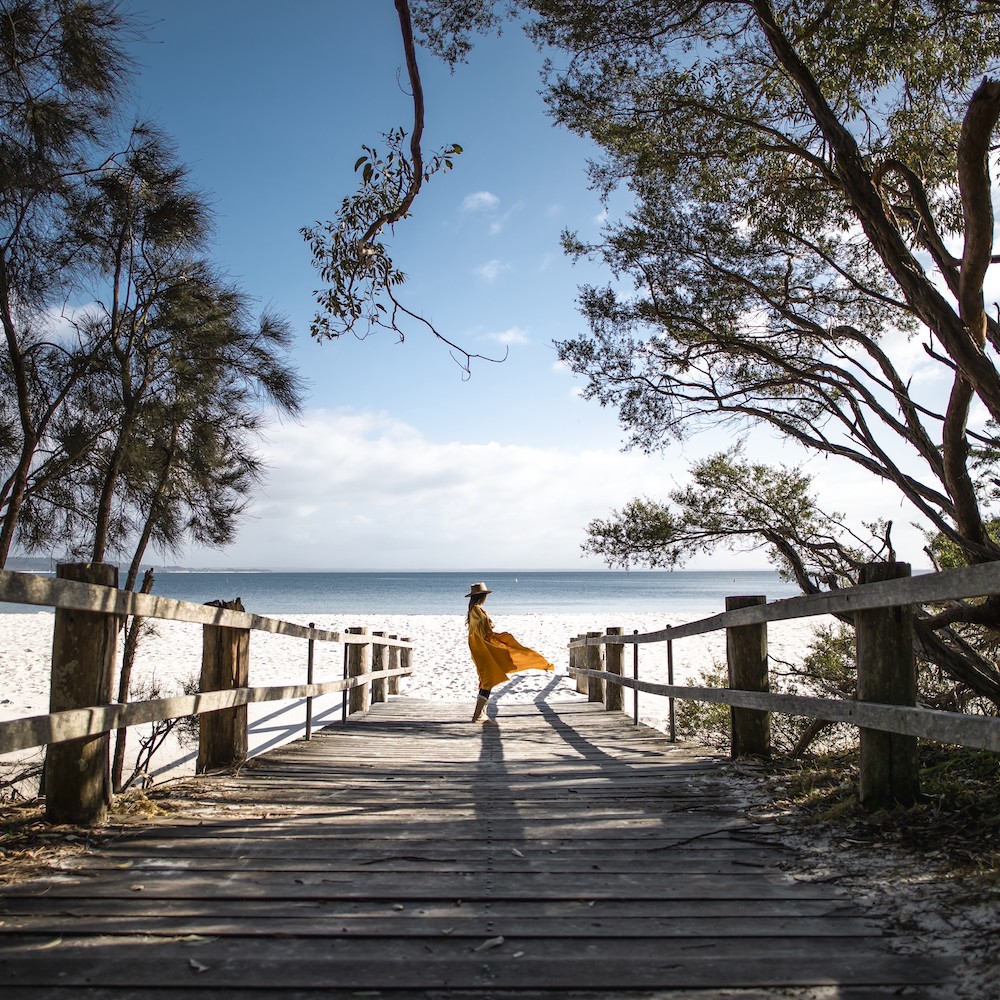 Mt Bulli Lookout
Jervis Bay dolphin watching cruise
Stunning white sandy beaches and cruise turquoise water
Booking confirmation – printed or on screen,
Water bottle,
Camera,
Spending money,
Comfortable walking shoes,
Sun protection,
Beach gear/swim wear,
Photo ID
Vegetarians are catered for, please advise at the time of booking.  If you're vegan or gluten-free please bring your own lunch as options are limited.
If I don't see dolphins on the cruise, can I get refund?
Our cruise operator has a 99% success rate of dolphin sightings, however as dolphins are wild animals we cannot guarantee you will see them on the cruise. Should you not see any dolphins, we will allow you to come back again on our Jervis Bay tour free of charge so you can hopefully see them next time!
Can I go swimming?
There is a short amount of time before lunch where you can swim at the beach. There is more time after lunch, if you choose not to purchase the dolphin cruise option, as you will spend that time at the beach. You will need to bring your own towel.