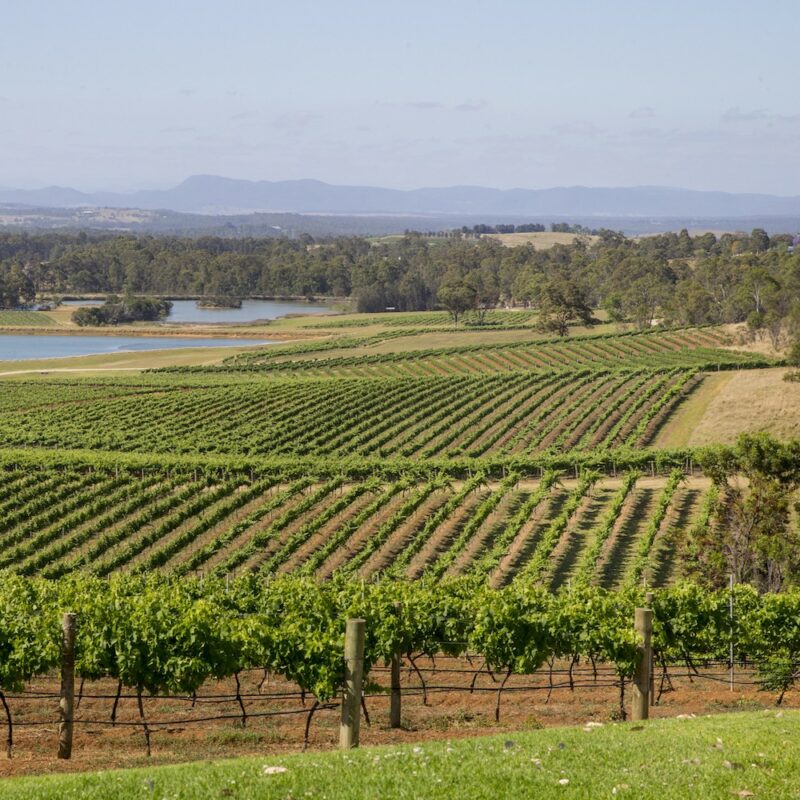 Real Aussie sagt
A wonderful 2 night/3 days tour cycling the Riesling Rail Trail passing rolling vineyards, some of Australia's oldest cellar doors and world-class wines, Highlights on tour are Lunch at the iconic Skillogalee Winery, The rolling vineyards scenery and the well laid Riesling Rail Trail, Wine tastings at some of Australia's best wineries, including world-class Rieslings, Afternoon platters and stunning views from O'Leary Walker Wines, The history and cellar door museum at Sevenhills Winery
3 Day Tour De Clare Valley Self-Guided Cycling Tour
This Self-guided cycling tour is tailored for the occasional rider and someone who enjoys great food, even better wine and gentle outdoor activity against beautiful, natural Australian backdrops. Visit the Clare Valley in style.
With more than 150 years of winemaking history, the Clare Valley is one of Australia's oldest wine regions. Originally inhabited by the indigenous Ngadjuri people, with Europeans arriving initially in Penwortham in 1839 with the first vines appearing in the early 1840s.
The Clare Valley itself is 35kms in length and a slim 5-10kms in width, with vineyards lying between 320 and 570 meters above sea level, such height possibly explaining the vibrant personality of the white wines produced in this region, particularly the Riesling, with strong lemon and lime characteristics.
Enjoy cycling the off-road, safe and relatively flat Riesling Rail Trail with Tour de Vines and have all the logistics done for you, whilst you visit some of the best cellar doors and food outlets in Australia. This self-guided 3 day/2 night tour gives you the flexibility of choosing your own dates and cycling the Riesling Rail Trail at your own pace.
When we refer to cycling tours Australia, we don't mean the Cadel Evans style Tour Down Under! Our cycling tours are tailored for the occasional rider, perhaps a wanna be cyclist who needs to warm up the legs over a weekend or two. But mainly, someone who enjoys great food, even better wine and gentle outdoor activity against beautiful, natural Australian backdrops.
Cycling The Riesling Rail Trail
The Riesling Rail Trail in the Clare Valley is a packed gravel surface, high-quality cycling trail, suitable for all levels of riders and easy enough for non-riders too. The Rail Trail is dotted with amazing cellar doors, food stops and gorgeous rolling vineyards as a constant backdrop. This Clare Valley tour takes care of all the logistics for you, so all you need to do is cycle the Rail trail, stop for the odd wine tasting, enjoy the included lunches (and they are amazing!) and arrive at your accommodation with your bags delivered for you. Bikes can be hired through us, or you can BYO, and everything is taken care of for you.
The cycling distances on both days of your tour are around the 30kms, and mostly flat, so this tour is categorized as 'easy', or beginner. But even if you don't cycle or want to keep up with your regular cycling friends, we now offer ebikes! These battery charged bikes ride and look like a normal hybrid bike, and come with a pedal assist technology, meaning the bike can sense when you need an extra boost and provide a little bit of assistance through your pedaling. Arrive at lunch with a smile!
Clare Valley Food and Wine
Your Riesling Rail Trail cycling tour also includes 2 x amazing gourmet lunches, and these are a highlight. The highly regarded Skillogalee restaurant provides an exclusive a la carte menu for our guests. Of course, this is on top of all the delightful wines you will get to taste as you cycle from cellar door to cellar door. You can prepare which you'd like to visit before your tour or check event weekends on the Clare Valley website. The Clare Valley is regarded as one of Australia's premier food and wine hubs, and the Riesling Rail Trail has you cycling right past these amazing gourmet experiences, the perfect way to earn your calories!
Buchen Sie jetzt
We can't confirm real time availability on this tour. Please enquire about this trip and we will get immediately back to you!
Route Please note a $50pp fee will be added post booking for any dates that include or are directly before or after any South Australian or National public holidays