Take your children on an Australian adventure tour. We have plenty of family-friendly tours to choose from.
Here we give you a rundown of the family-friendly tours you can go on in Australia. Tours can be a great way to take the family on holiday. You won't have to drive for a start. Or think about the logistics of where to camp. You'll have someone to show you around and advise on safety. Plus it's a full educational day out, the children won't even realise they are learning as they are having such a good time.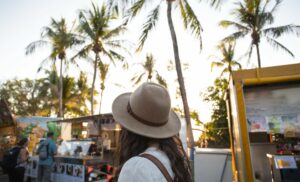 These trips are recommended tours for families. Ages as stated are welcome on the tours. Parents will always be responsible for their children at all times, with the tour guide there to facilitate the tour not as the babysitter. You will find your children are so engrossed in the flora and fauna of beautiful Australian outback regions they won't have time to be bored or misbehave. A win-win for the whole family.
Australia is built for the perfect family adventure with so much wildlife, plenty of walking and swimming and total outdoor living. Get the children away from the TV and Ipad for some family bonding and lots of learning about the culture and the great outdoors!
There are special child rates but also special family prices on some of these tours. So ask us at the time of booking and we can put your family package to Australia together.
We recommend our family-friendly tours here so you can have the best possible Australia vacation.
Uluru Red Centre Tour
This tour shows off the highlights around the Red Centre of Australia. You will see the highlights of Uluru (Ayers Rock), Kata Tjuta (the Olgas) and Watarrka (Kings Canyon) traveling in a large 4WD vehicle with your guide and other travelers.
Find out more about our Uluru tour here.
Starts: Alice Springs or Ayers Rock Airport
Finishes: Alice Springs
Accommodation: Permanent campsites with twin share tents
Child age: 8-15 years
Book your 4 Day Uluru family-friendly tour here.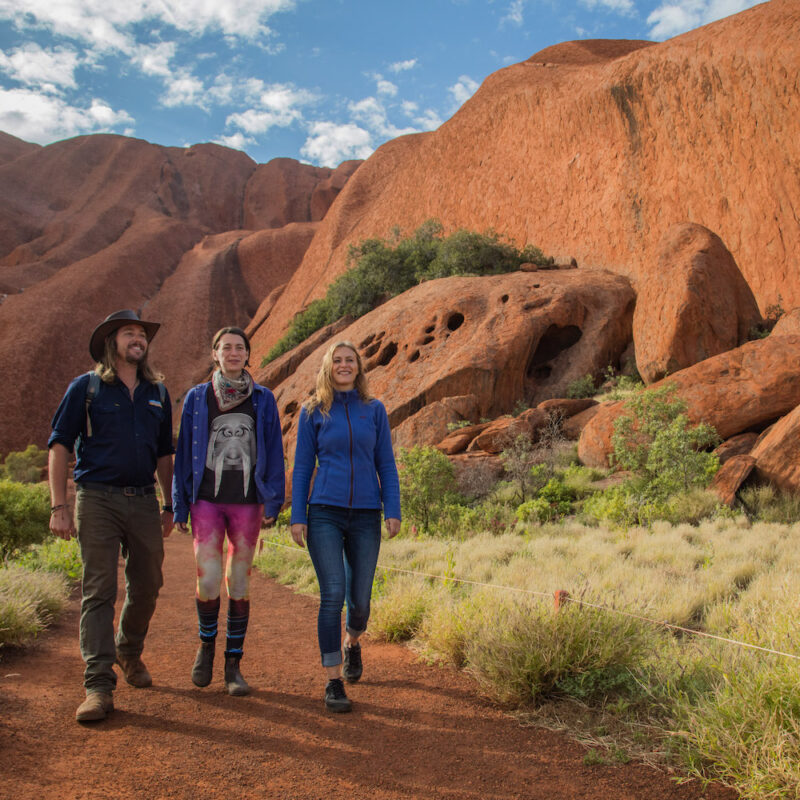 Kakadu National Park on tour
Kakadu National Park has animals, swimming, Aboriginal culture, interesting plants and a hot climate. It's easily explored on a tour as a family.
You will stay in comfortable twin share permanent tents as a family. We do have limited family tents so please request on booking and you can sleep together as a family. If not we would have one adult and one child per twin share tent.
Kakadu National Park is a great destination for children and a family-friendly adventure. It's one of the few World Heritage sites to be listed for both its cultural and natural features. Kakadu is renowned for its rich Aboriginal history and biodiversity. Where else can you come and see towering red rugged escarpments, impressive gorges, floodplains, art galleries thousands of years old, pockets of rainforests, billabongs dotted with lotus flowers and lurking crocs, waterfalls cascading into plunge pools, over one-third of Australian bird species, and thousands of plant species such as pandanus and cycads?
Find out more about our Kakadu Tour here.
Starts: Darwin
Finishes: Darwin
Accommodation: Permanent campsites with twin share tents
Child age: 8-15 years
Book your family-friendly Kakadu tour here:
Between June and October book onto our 3 Day 4WD Dragonfly Dreaming Top End Tour.
Between June and October try a longer tour with our 5 day Jabiru National Park tour from Darwin.
School holidays fill super fast for our 3 day Kakadu and Litchfield tour so please book well in advance for Easter, July school holidays and end of September and October.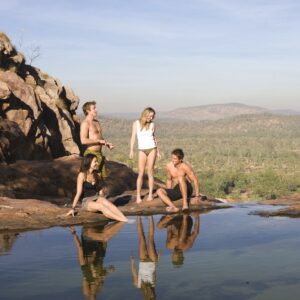 Pinnacles Tour at sunset
This 1 Day Pinnacles tour takes you north of Perth to Yanchep National Park. A popular spot with kids as they enjoy spotting for Koalas. Then we head to the Pinnacles desert National park to look at the famous yellow limestone rocks,. You will see these at sunset where the children can throw shapes and take in some stargazing in Western Australia.
A very family friendly day out from Perth.
Find out more about our Pinnacles tour here.
Starts: Perth
Finishes: Perth
Child age: 4 years and above.
Book your 1 Day Pinnacles family-friendly tour here.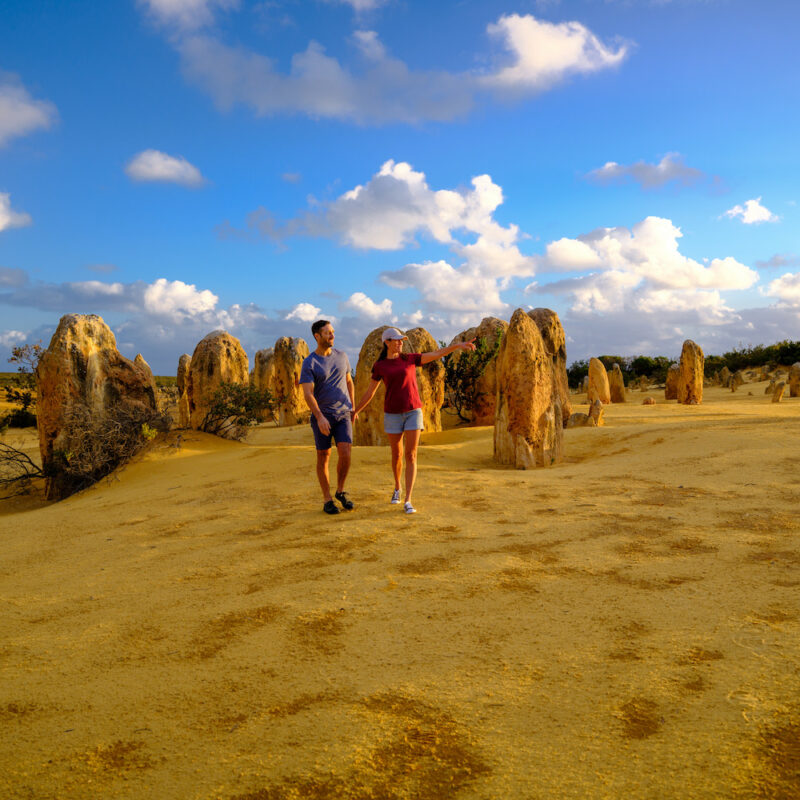 Perth to Exmouth Tour
Explore Western Australia on our 5 days one way or 7 days return Perth to Exmouth tour. This tour takes in the Pinnacles, Kalbarri National Park, Monkey Mia, Coral Bay and Exmouth. The perfect west adventure. Our guide is fun and knowledgeable and enjoys family groups on tour. Those from 8-70 years old. So take your children and their grandparents on this adventure.
Witness the wonders of Western Australia's Coral Coast region! Get set for an outdoor adventure like no other. Head north past brilliant white sand dunes, hike through deep red gorges and dive into the pristine Ningaloo Reef all in one tour.
Starts: Perth
Finishes: Perth
Accommodation: Hostels. Will need to upgrade to private rooms. Select Twin share on tour.
Child age: 8 years and above
Find out more about our Perth to Exmouth tour here.
Fraser Island Guided Tour
Planning your next holiday to Queensland? Family-friendly is the word here on Fraser Island, with 184,000 hectares of fresh-water lakes and creeks, sand blows, sub-tropical rainforests and World Heritage wilderness just waiting to be explored. You could even call it the world's largest sand pit!
We recommend a few child-friendly tours to Fraser Island.
Our 2 day Fraser Island Guided Tour:
Starts: Hervey Bay
Finishes: Hervey Bay
Accommodation: Hostels. Will need to upgrade to private rooms. Select Twin share on tour.
Child age: 5 years and above
For bookings that include infants (0-4 years old) please let us know at the time of booking your Fraser Island tour. All infants must be able to sit upright in a booster seat. We do not provide booster seats, so please bring along.
Find out more about our 2 days 1 night Fraser Island Guided Tour here.
We also have 1-day tours to Fraser Island that are suitable for children over 5 years old.
On this, Fraser Island day tour you can expect to see: Central Station – this former logging station is now a tourist stop. Stroll along the Wanggoolba Creek boardwalk to discover the ancient King Ferns, towering Gum and Pine trees; Lake McKenzie – enjoy a revitalising swim in the crystal blue waters and relax on the sandy white beaches… it's picture perfect; Seventy-Five Mile Beach – as you drive along this sandy highway, you may spot birds of prey flying above or humpback whales as they migrate past (between July – November). You may wish to join the Air Fraser team for a scenic flight over the island – book with your guide on tour (optional extra); Eli Creek – float down this fast-flowing freshwater creek pouring out 80 megalitres of water daily into the ocean; Maheno Shipwreck – enjoy a photo stop at the rusting wreck of the Maheno washed ashore during an out-of-season cyclone in 1935 – it's one of Fraser Island's most recognisable sites; The Pinnacles Coloured Sands – learn how these technicolour sand formations were created and the Butchulla legends surrounding them. We stop to take a picture as we drive along Seventy-Five Mile Beach. Itinerary order and inclusions can change due to tides and weather conditions.
Book your 1 day Fraser Island Day tour here.
Whitsundays Sailing Adventure
The Whitsundays are the ideal place to vacation with your family. There are plenty of family-friendly trips available that will allow you to explore the stunning Whitsundays and Whitehaven Beach with your kids.
For an overnight sailing adventure, we have our 3 days 3 night Solway Lass Sailing ship.
Solway Lass has an amazing history being built in Holland in 1902, 1st registered in Hamburg, serving for Britain as a 'Q' Ship in WWI and a supply ship for Germany in WWII. Named Solway Lass after the Solway Firth in Scotland where she carried cargo to Liverpool and Dublin. Solway Lass was Sydney's Tall Ship from 1985 to 1999, participating in the 1st fleet re-enactment in 1988. Today beautifully restored and maintained and perfect for Whitsunday Cruising with comfortable guest accommodation, with full air conditioning, private cabins appointed with brass lamps, cedar and oak timbers and even your own reading lamp.
This 3 day Whitsunday tour is perfect for those children over 3 years old. We have family cabins for 2 adults and 2 children and 2 adults and 1 child. Passengers under the age of 18 must be booked into a private cabin with an adult known to them.
We also have Whitsunday day tours suitable for kids.
1 Day Whitsunday Bullet Beach and Snorkel Dive Tour
Whitsunday Bullet is built to high-speed specification with seat belts and fitted with sound bilge catamaran demi-hulls. This will make the vessel easier to handle on windy days, offering guests a safer and dryer tour while experiencing the very best of the Whitsundays. We visit Whitsunday Island for a walk to the renowned Hill Inlet Lookout, South Whitehaven Beach for a swim and to marvel at the white silica sands of the beach and time at the north end of Hook Island or Hayman Island for snorkelling.
This tour is suitable for those over 8 years old.
Family Tours from Melbourne
From Melbourne, we can help you get the most out of your time here and enable you to see all that our beautiful city and surroundings has to offer. Don't be restricted in where you can go because you have little ones in tow. We have created a range of tours with kids (and parents!) in mind. We've also tailored our day tours to ensure little travellers can last the distance, with appropriate stops along the way to stretch their little legs.
1 Day Phillip Island Penguin Parade Tour
This tour is great for those 4 years and over who want to get out of the city and see the Penguins. Victoria's three wildlife and nature gems. The world-renowned Phillip Island Penguin Parade, hand feeding wallabies at Moonlit Sanctuary and the 1850s Churchill Island heritage farm with sheep shearing.
Discover Australia's greatest coastal drive, the spectacular Great Ocean Road, including the world famous 12 Apostles and the Loch Ard Gorge shipwreck legends. This Great Ocean Road tour is perfect for those children 4 years old and over
Real Aussie Recommendations
Spend a few days exploring the city – before or after your tour explore the city on foot. 
School holidays fill fast, so book well in advance.